Growing up I thought my family was rich. My father was a prominent, highly respected leader in our community whose picture frequently appeared in the local papers chairing a social committee, soliciting funds for a charitable cause, or spearheading a civic initiative. Also, each year when the Christmas contributions were printed in our parish financial report, our name was at the top of the list. Celebrations and holidays at our home were always festive: lots of friends, family, food and fun. We didn't talk about money. I never received an allowance or held a job, but had everything I needed and whatever I wanted. Money to me meant generosity and joy.
Ed's parents emigrated from Ireland as young adults. His father was a trainman on the New York Subway, and his mother worked as a maid for a family on Park Avenue. They met, married, had three children—Ed was the oldest— owned a row house in the Bronx and had a car. Ed's father died in a tragic accident on his tenth birthday and his mother after a prolonged illness when he was in his mid-teens. He had a newspaper route when he was twelve, then worked as a stock boy for a hosiery manufacturer and a fountain clerk at a neighborhood soda shop while he went to high school. After graduating he took a job as mail room messenger at Citibank because they offered tuition reimbursement for anyone pursuing higher education.   Money to Ed meant responsibility and perseverance.
After his parents died, Ed and his siblings were taken in by his Uncle Michael and Aunt May, who had four teenage sons of their own and had sponsored five nieces from Ireland… AND just happened to live across the street from me. That's how we met. It took a while for us to get to know each other because we didn't travel in the same social circles; but when he did ask me out, it was to attend a play at a professional theater and have dinner at a restaurant with white linen tablecloths and a wine list. Other boys I dated took me to the movies and the local diner for burgers and fries. Ed always dressed in a suit and tie and owned a car that he kept spit shined. Those attributes along with his Irish charm won my heart.
When we asked my Mother for permission to marry, she expressed her concern that given his family situation and lack of education he would not be able to provide for me. Ed answered, "I'm not asking to marry your daughter so that I can provide her with a good life, I want to marry her so we can build our life together." Mom gave her blessing.
All during our marriage, Ed handled the finances. Everything was "ours"—not yours or mine. He took classes at night and advanced in his career at the bank, while I stayed home with the children and helped him with his studies. He was the breadwinner but did not question or criticize my expenditures. We never established a budget but worked together, and things worked out. There was always enough for the necessities and sometimes even the niceties of life. Money meant trust and cooperation.
After getting his degree from Rutgers and completing executive development programs at Carnegie Mellon and Dartmouth, Ed encouraged me to further my education, first at Mercer County Community College where as the mother of two teenagers I attended school full time with students half my age and graduated as class valedictorian; then at Rutgers where I earned a BA in political science. Ed supported and encouraged me every step of the way and then helped me launch a career in real estate. He expressed pride in my accomplishments and when someone asked him if he wasn't afraid that with an education and successful career I would leave him, answered that he would rather I stayed out of choice, not out of necessity.   Money took on a new meaning: independence.
We bought and furnished a home in the suburbs and had two cars. We were able to contribute to charities and support causes we believed in. We went on lovely vacations and helped two children through college, even one through medical school. I say helped because Ed felt they would benefit from the experience of participating in the cost of their education. Later we were able to give each of them a down-payment on their first home—an investment in their future. Money meant comfort and security.
Even when I had my own career, Ed managed my business accounts and balanced my check book. His only admonishment was, "PLEASE write everything down." Last year, when Ed was diagnosed with early stage Alzheimer's, I took an active role in our household accounts. He taught me how to pay the bills on line and to interpret the investment information. This reversal was the next step in our working together to achieve our goals.
After Ed passed I was going through his things and found $23 in his wallet (a $20 bill and three singles). That was Ed's age when we were married. I went to add it to what I had in my purse and counted the total amount. I had two tens, two fives and two singles, a total of $32. Then I checked the change compartment: there were four quarters, two dimes, two nickels and four pennies. The grand total came to $56.34. We had celebrated our 56th Wedding Anniversary on November 5th. Ed died on December 9th; thirty four days later.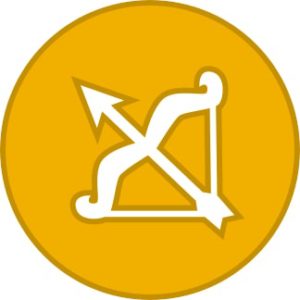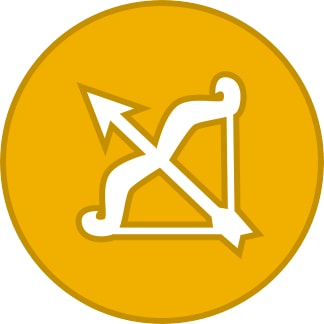 I had never been a believer in numerology, astrology, fortune-telling or anything of that sort and only read our daily horoscopes in the local paper each morning for entertainment, poking fun at their broad generalities and vague predictions. But that recently changed.
Having been born on December 31st, Ed was under the sign of Capricorn whose strengths are enumerated as responsible and disciplined, one who espouses professionalism and traditional values, appreciates quality, has the potential to be a great manager and knows how to save money for the future. To a Capricorn there is nothing more important in life than family.
My birthday is December 14th, and my sign is Sagittarius. Described as generous and idealistic with a great sense of humor, Sagittarians value freedom and like to travel, while disliking clingy people and off-the-wall theories; curious, optimistic and enthusiastic, they like change; and, it is said, are able to transform their thoughts into action and will do anything to achieve their goals.
Both descriptions were quite accurate and recent horoscopes conveyed very specific and personal meaning. For instance, on the day I took down our Christmas wreath from above the fireplace and replaced it with Ed's portrait, my horoscope was: Because of your affectionate feelings, this person's face is your favorite work of art and your soul dances to the music of his voice. WOW!
Then on January 9th, my first day of Memoirs class at Osher when I read my piece entitled "The Gift of a Long Goodbye" it was: It's a pretty good show you're putting on today, and your audience will eat it up; this probably has to do with the new role you are still growing into. Keep it up and it will be more comfortable in the future.
A few days later, I was paying bills and noticed there wasn't enough money in Ed's checking account to cover some automatic deductions that were due the following day. I could not allow his impeccable reputation to be tarnished so I called the bank and arranged a wire transfer from another account. The transaction was completed in less than two hours. My horoscope that day was: If there is time to do a job, there is time to do it right; today's luck is that the right way will also happen to be a rather quick fix.
Now this previously frivolous occupation had my serious attention. Over the next days, I read the horoscopes with greater respect:
January 18th: Change always comes at a cost—lose this, gain that; this is the balance of life.
January 20th: Being too comfortable is disempowering; agitation can be a favorable condition. Go deeper into your agitation and let it move you to make a difference.
January 21st: To change yourself is to change the world. Everyone is trying to make a mark outwardly. The inward changers—they're onto something.
January 23rd: Just in case you've forgotten how you used to feel and who you used to be, someone in an earlier stage of life will remind you. You've come a long way. You have something to share with others because of who you are. (This was the day I met with my writing coach)
January 24th: This is no time to doubt, worry or over-think. This is the time to keep on trying, doing, going. The direction is simple and clear: forward, forward, ever forward. (All this time I had been dealing with the conflict between my grief and my commitment to write my Book)
January 25th: You'll do excellent work because of your ability to prioritize, focus and dedicate yourself to the task until it is finished. Your work ethic compares to that of your heroes.
January 27th: Talking and fantasizing about your goal can actually take the appeal out of doing it because the mind starts treating the idea as though it has already been accomplished. Move quickly from vision into action.
And on Sunday, January 29th: Creativity inside you will burst, and you will feel the energy rise once again in a way you forgot was possible. This is a perfect day to start a new career, change direction and change your pace; put negative feelings aside and deal with life through self-expression which will lead to success. Faith from within will light the way towards your future. The utopia you have been searching for might be closer than you think.
I think you will agree the message is clear: With faith in God, the love and support of family and friends, and the benediction of My Beloved ED, I am ready to move FORWARD, FORWARD, EVER FORWARD.